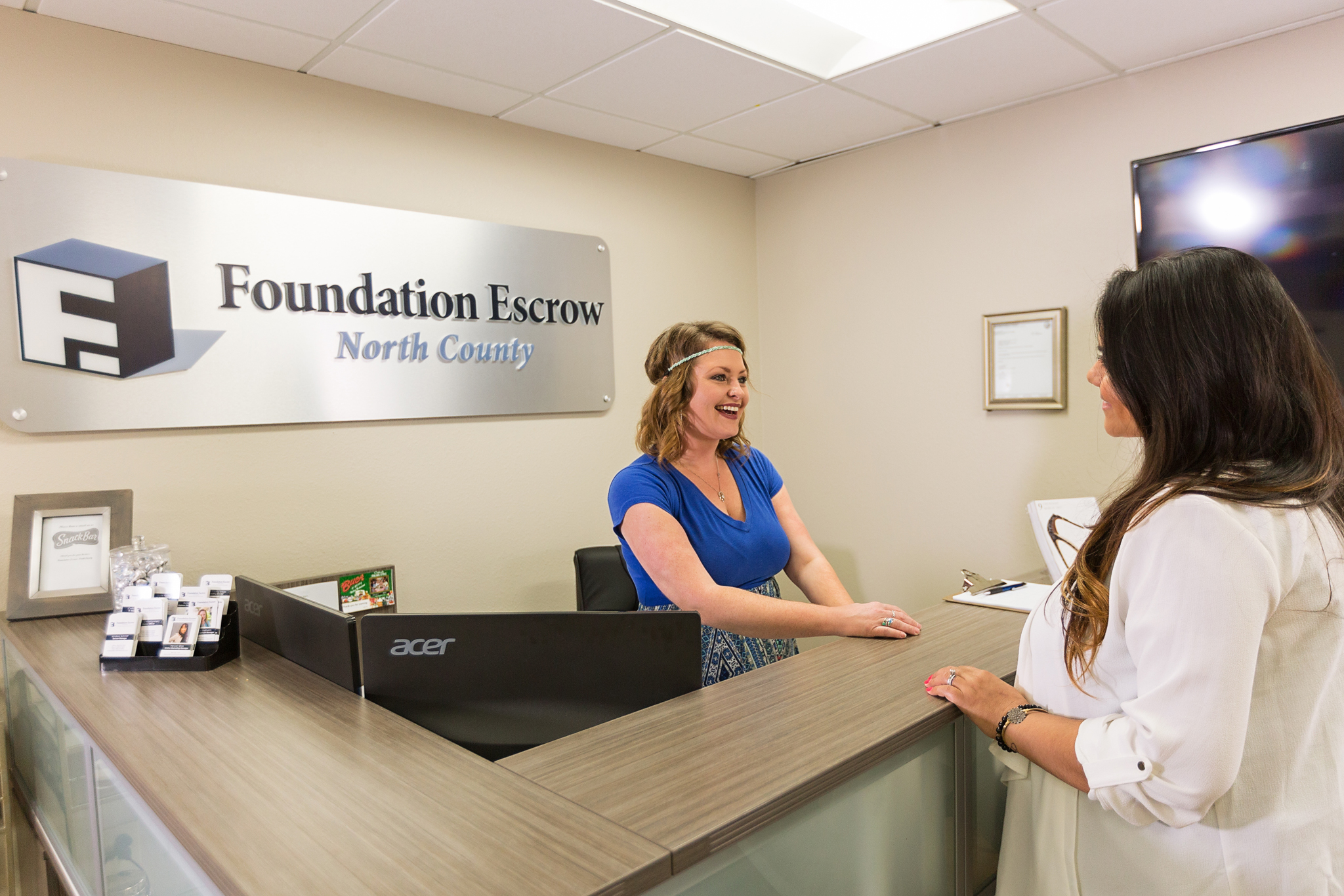 With a combined 100 years experience and thousands of successfully completed escrow transactions, Foundation Escrow North County has earned a reputation of providing the highest level of service. Our staff consists of knowledgeable, passionate and flexible professionals who continuously exceed expectations. Foundation Escrow provides services with a high degree of honesty and integrity.
Foundation Escrow North County's main goal is to close escrows in compliance with current laws and regulations, while keeping our clients pleased and satisfied. We are a full service escrow company and specialize in a variety of closings. At Foundation Escrow North County, we make buying and selling easy.
We Are a San Diego Escrow Company
We have built a trusted name as an escrow company in San Diego. We work closely with local San Diego real estate agents and loan officers. Our knowledge of the Southern California area gives us the first-hand experience needed to complete successful escrow transactions that are compliant with all local laws and regulations. With thousands of successful escrows in San Diego County, Foundation Escrow has a proven track-record that you can trust. Just take a look at some of our testimonials from our local customers to see for yourself.
We Specialize in a Variety of Escrow Closings
At Foundation Escrow North County, we believe that buying and selling real estate should be easy. We will guide you through the entire process and are available to you every step of the way. We are a full service escrow company and we specialize in a variety of real estate escrow closings:
Residential & Commercial Resale Escrows
Short Sale Escrows
Vacant Land Escrows
Refinance Escrows
Reverse Mortgage Escrows
Investor Flip Escrows
and much more!
Ready to open escrow? Call us today to get started: (858) 815-5040
Give us a try… we want the opportunity to earn your business! Our team has over 100 years of combined experience and we have successfully closed thousands of escrow transactions. Call Foundation Escrow today to speak with one of our escrow officers, or conveniently start your escrow order online at anytime.