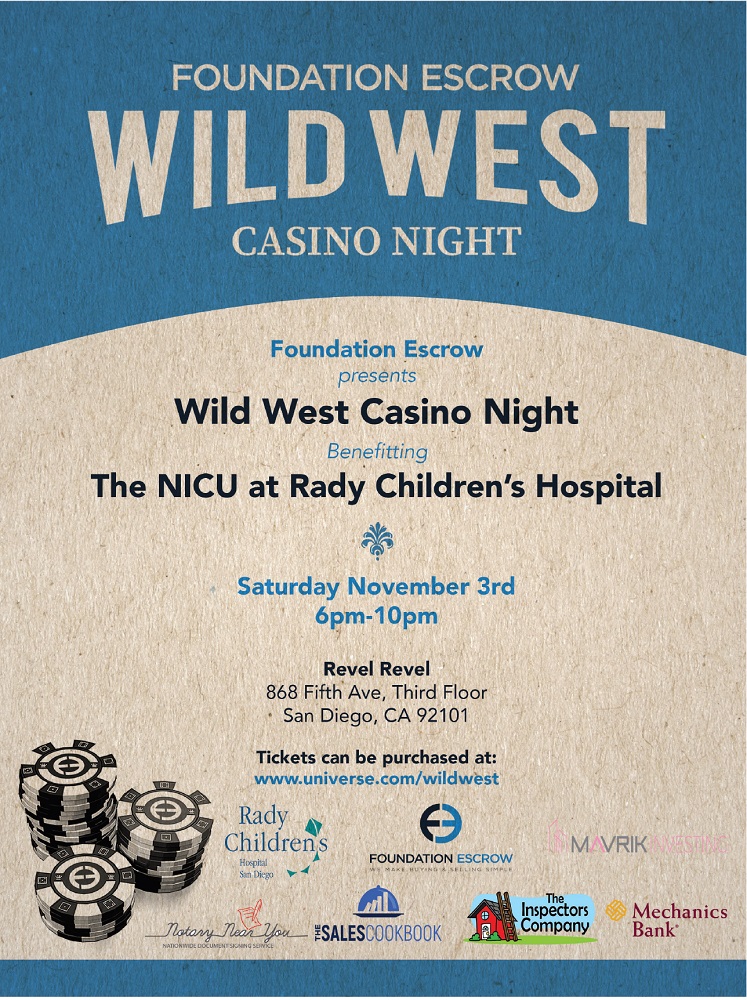 On November 3, 2018, Foundation Escrow will be hosting our first annual event, the Wild West Casino Night at Revel Revel in the Gaslamp. During the event, heavy appetizers, desserts and libations will be provided, as well as fun casino style games, a raffle and dancing.
Guests will join us to support our amazing cause, the NICU at Rady Children's Hospital – San Diego. Earlier this year, the CEO of our company, Masud Sarwary, lost his son Oliver Sarwary, after being born 3 months premature. The doctors and staff at Rady Children's were wonderful to the family during the 11 days of Ollie's impactful life. As a company, we want to be able to give a chance to other babies to receive the best possible care in the NICU.
When
---
Saturday, November 3rd, 2018
6:00pm – 10:00pm
Why
---
To benefit NICU at Rady Children's Hospital
Would you like to support our cause by sponsoring our event? Please CLICK HERE for make a huge difference.